It is completely snailing outside right now. Don't give me those odd looks! Snailing as in hailing, snowing and raining. Let me say it's so wierd with it blizzarding as well as lightening and thundering at the same time. It's supposed to until like midnight I think. And my hand is still all gouged out-ish. Stupid laundry basket. Anyways since Cath helped me out on the art of LJ pics I have decided to make a pic post!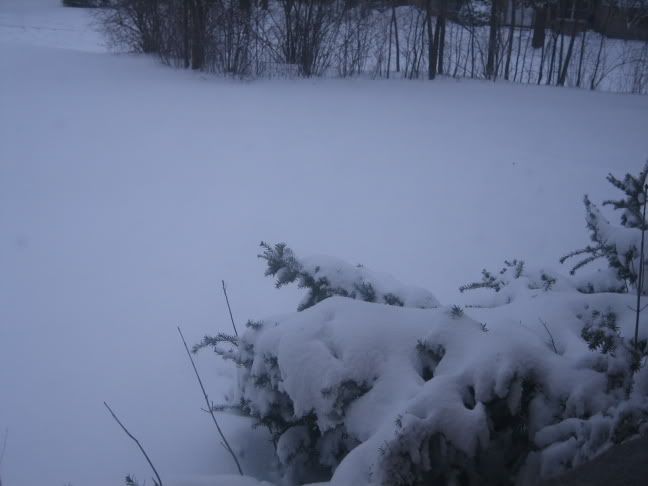 The poor shrubbery. But ahhh so much snow! I think it's like 6 inches or so since last night. And I walked through it after school too. That hail is not very soft, not at all. And it's kind of also FREEZING out there.




Part of my yard...drenched in snow and no the snow is not dirty the pic is through the window. I was forbidden to go frolic apparently there is this thing called frostbite lol.




And er... I just like this picture but it's from last time when it snowed.

Ok, time to go do my homework...soon. Heh not procrastinating, of course not.